About Dr. McCue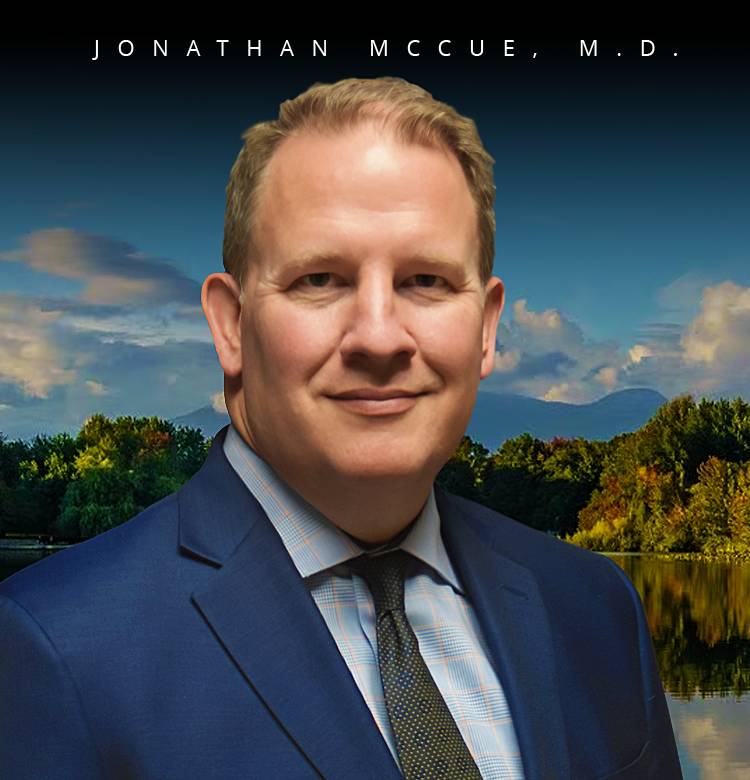 Dr. McCue completed his undergraduate education at Tufts University in Boston, taking his Bachelor's degree in Greek and Roman History.
He completed medical school at Columbia College of Physicians and Surgeons in New York City. Following medical school, he completed nine years of training in general surgery and plastic surgery at the University of Minnesota, Minneapolis.
Before completing three years of training in plastic surgery at the University of Minnesota, Dr. McCue spent three years as a principle investigator, doing stem cell research as an NIH-funded principal investigator.
Dr. McCue has authored 13 scientific papers, 3 book chapters, and 17 abstracts. This includes articles and textbook chapters on the subject of implant-based reconstructive surgery, a special interest for Dr. McCue.
To provide care that is respectful, convenient and accessible.
To provide complete information to patients, explaining all options for treatment, including providing information regarding the option of no treatment.
To practice evidence- based medicine, meaning adhering to therapies that are proven to work, and avoidance of those that may only add to cost for the patient.
To thoroughly educate each patient, with the understanding that it is important that the patient fully understands what is happening and why at all times.
To follow the highest ethical standards of medical practice.
Certifications & Current Practice
Dr. McCue is board-certified by the American Board of Plastic Surgery.
Dr. McCue practices cosmetic and reconstructive plastic surgery in the west metro area of the Minneapolis St. Paul Metro, MN, with an office in Plymouth.