Tummy Tuck In Minneapolis St. Paul, MN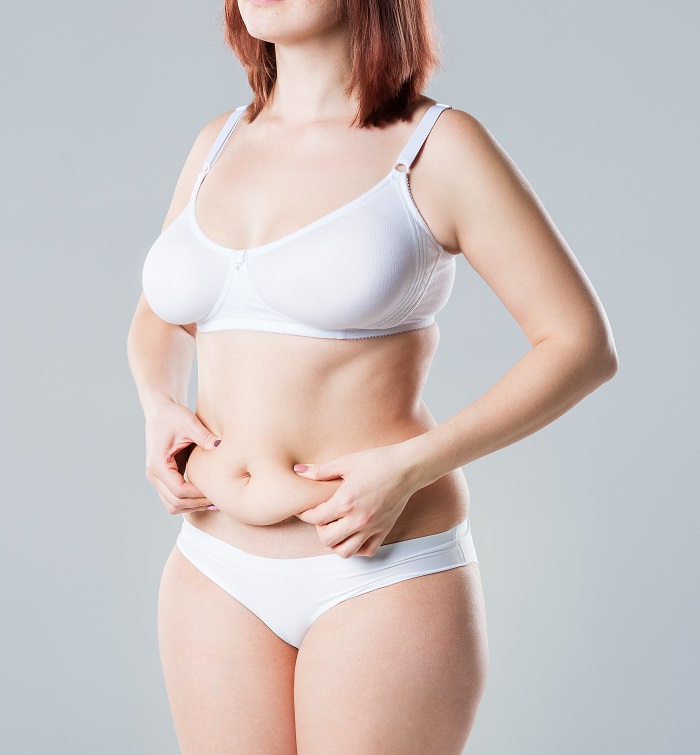 Best known by the popular name, tummy tuck, abdominoplasty is a type of plastic surgery that is sought by both men and women to improve the appearance of their abdominal area. Loose skin and fat in the abdominal area is very common, and is difficult to change through diet and exercise for many people. In addition, losing weight can cause skin in that area to be loose and unsightly, since skin can only recover to a certain degree after being stretched. Additionally, pregnancies can result in weakened abdominal muscles, which can let the abdomen protrude. Abdominoplasty can help to improve all of those conditions, which makes it one of the most common plastic surgery procedures.
If factors like heredity, aging, weight loss, or previous pregnancy have made your abdominal area an issue for you, abdominoplasty may be a way to help you look and feel your best. A tummy tuck isn't a substitute for exercise and a proper diet, of course, but is something to consider if you have one or more of the following problems:
If you are planning for future pregnancies or major weight loss, you may want to wait before having abdominoplasty. Dr. McCue can discuss these issues during your initial consultation.
Sagging or loose skin in your abdominal area.
A protruding abdomen that is out of proportion with the rest of your body.
Weakened muscles in the abdomen from pregnancy or other reasons.
Excessive fat in the abdominal area and hip and thigh area.
If you are planning for future pregnancies or major weight loss, you may want to wait before having abdominoplasty. Dr. McCue can discuss these issues during your initial consultation.
What to Expect at an Abdominoplasty Consultation
When you meet with Dr. McCue for a consultation, he'll ask you to describe your reasons for considering abdominoplasty and what results you're hoping for. He'll ask about your current health, medical history, and your current medications and habits. He'll also ask if you're planning a future pregnancy or weight loss regimen. Dr. McCue will examine your abdominal area, along with your hips and upper thighs, and assess your skin type and other relevant factors. He'll discuss various options and recommendations for your surgery, help you understand what results you can expect, along with any risks of the surgery. If you have any questions, he will be glad to answer them during the consultation. Dr. McCue's goal is to give you all the information you need to make a decision that is right for you.

Your Abdominoplasty Surgical Procedure
If you make the decision to have abdominoplasty, Dr. McCue will schedule the procedure and you'll both select the Twin Cities surgical facility for your surgery. You'll be informed about all preparations you need to make, of course. Dr. McCue will recommend the type of anesthesia to be used for the surgery. Abdominoplasty usually involves a horizontal incision low on the abdomen, near the pubic area. The length and shape of the incision depends on the amount of change to be made.
In some cases, a second incision around the navel is required. Excess fat is removed, sometimes using liposuction, and weakened muscles are reinforced with sutures. Depending on your individual case, liposuction may also be used to remove excess fat from hips and thighs at the time of the surgery. Excess skin is removed and the incision is closed as the final step in the surgery, using a variety of techniques. Dr. McCue will describe the surgical plan for you in advance.
Recovering from Abdominoplasty
Following your surgery, dressings will be applied, and elastic bandages or other compression methods will help to control swelling and support your abdomen. A drainage tube may also be inserted to remove excess fluids. Before you return home, you'll get complete instructions for self-care, along with prescriptions to help prevent infection and reduce any discomfort. Follow-up visits will be scheduled, and you'll get complete information about things to watch for and report. Over time, discomfort will go away, along with any swelling, and your incision line will fade, although it will remain visible. Depending on your surgery, you should be able to return to work and resume activities in just a few weeks. Early in the recovery process, you'll discover the improvements in your appearance and the fit of your clothing.
Making a Decision to Have a Tummy Tuck
If you've been considering abdominoplasty to improve the appearance and tone of your abdominal area, your decision will be simpler once you have all the facts. A consultation with Dr. McCue can give you all the facts you need to make an informed decision that is right for you. Contact his Minneapolis St. Paul office at any time to arrange for a personal consultation.