Rhinoplasty In Minneapolis St. Paul, MN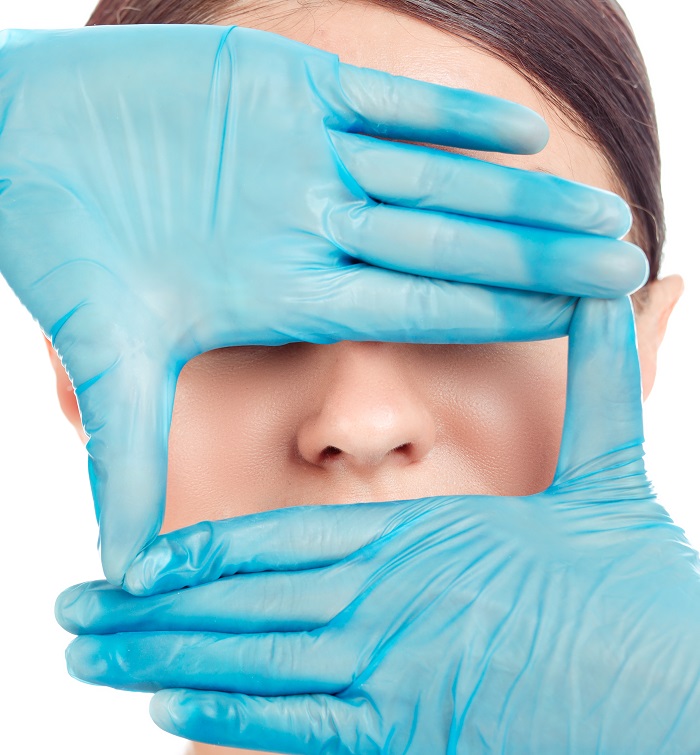 Everyone's nose is different, and is a prominent feature affecting the appearance of your face. For both men and women, dissatisfaction with the shape or size of the nose leads them to consider plastic surgery to reshape or resize this facial feature. Heredity is the main factor that determines the shape of your nose, although injuries to the nose can also alter its appearance and affect your breathing. If your nose causes you concern and you think that changing it will help your self-image and improve your appearance, nose reshaping may be right for you.
Plastic surgeons can improve most appearance problems involving the nose. Often, small changes have a big impact on appearance, and nose reshaping is a frequent procedure for plastic surgeons. Some of the things rhinoplasty can correct include:
A too-large nose in proportion with other facial features.
Difficulty breathing through the nose.
An overly wide nose.
Bumps on the bridge of the nose.
A bulbous or enlarged nasal tip.
A nasal tip that droops or is too upturned.
An off-center or crooked nose.
Oversized or excessively flared nostrils.
Asymmetrical nose due to previous injury.
Evaluating Your Nose in a Consultation
When you have a nose-reshaping consultation with Dr. McCue, he will ask you about your current health, current medications and medical history, along with any previous injuries or surgeries on your nose. He'll ask you to describe what bothers you about your nose and what results you'd like to achieve. Dr. McCue will examine your nose, both externally and internally and assess its size and shape in relationship to your other facial features, along with your skin type. He may also take measurements and photographs. He will then make recommendations about reshaping your nose and give you a good idea of what results you can expect. You'll learn about the surgical procedures, the risks involved in the surgery, the cost of the surgery, and you'll get answers to all of your questions.

Rhinoplasty Procedures – What to Expect
After you make a decision to go ahead with nose reshaping, Dr. McCue will schedule the surgery and select a Twin Cities location for the surgery with you. Nose reshaping is often done on an outpatient basis, so you'll probably be able to go home on the day of the surgery. Some nose reshaping is done under local anesthesia, while other procedures require general anesthesia.
Different surgical procedures are used for each type of condition. In some cases, all incisions are made inside the nose, but small, inconspicuous external incisions are needed for some surgeries. Dr. McCue will discuss the exact procedures he will use with you prior to the surgery.
Rhinoplasty Recovery and Results
After your surgery, you'll recover for a time in a recovery room. You'll receive medication for discomfort both in the recovery room and to take with you. A splint may be present to protect your nose for several days, and soft packing may also be used inside of your nose. You'll be given detailed self-care instruction before you return home. You can expect some bruising to appear around the eyes and cheeks, but this will fade in a few days, and can be concealed with makeup after the first couple of days. Swelling can be significant and uncomfortable, but will diminish over time. You should be able to return to work within a week to ten days. Follow-up visits with Dr. McCue will be scheduled. As the bruising and swelling decrease, you'll see the results of your surgery, and improvements will continue over the next months.
First Steps Toward a More Pleasing Nose
If you've been considering changes to the appearance of your nose, your first step in making those changes is an appointment for a consultation with Dr. McCue. In that appointment you'll learn all the things you need to know about rhinoplasty, so you can make your own personal, fully informed decision. Contact Dr. McCue's Minneapolis St. Paul office to get started.