Breast Reduction In Minneapolis St. Paul, MN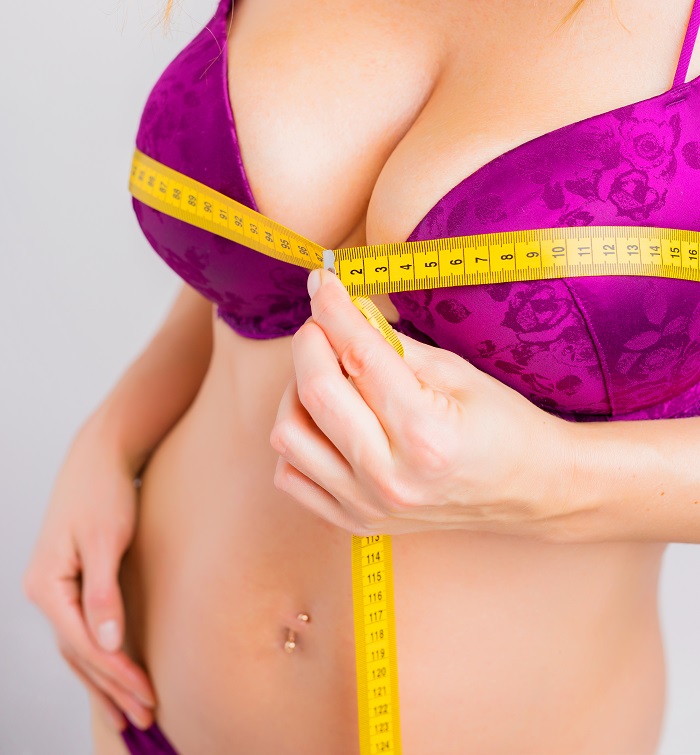 Breast size varies widely among women. For some women, large breasts are a real problem. If large breasts are out of proportion with the rest of the body, or cause physical distress, such as back or shoulder pain, surgical reduction of the size of the breasts is an option to consider. Overly large breasts may also often interfere with a woman's self esteem and can even interfere with activities. Breast reduction surgery can be of benefit in all of these situations. Dr. McCue performs breast reduction surgery as part of his plastic surgery practice.
If you are in good general health and have a strong personal desire to reduce the size of your breasts, breast reduction surgery may be a good option for you. The following reasons are typical for women who consider breast reduction surgery:
You believe that your breasts are too large in proportion to your body.
Your large breasts cause back, shoulder, and neck pain or deep bra indentations.
Your physical activities are limited by the size of your breasts.
Your breasts are pendulous and have stretched skin and enlarged areolas.
You have persistent skin irritation under your breasts.
Your large breasts are a source of emotional concern for you.
Get the Information You Need – Your Personal Consultation
The first step in your decision to have breast reduction surgery is a personal consultation with a plastic surgeon. Dr. McCue believes that a thorough and informative consultation is very important before any plastic surgery decision. At your consultation, you'll be asked about your current health, your medical history, medications you take, and whether you are a smoker. Dr. McCue will also ask you why you are considering breast reduction surgery and what results you hope to achieve. After an examination of your breasts, which will include an assessment of your skin type, breast size, and other factors, he will discuss your surgical options with you, explain what results you can expect, how the surgery will be performed, cost, and other factors that will help you make your decision. Dr. McCue will be happy to answer any questions you may have.
Understanding the Breast Reduction Procedure
Once you've decided to go ahead with a breast reduction procedure, it can be scheduled and the Twin Cities surgical facility chosen. Breast reduction can involve several different incision types and methods, and Dr. McCue will explain all of the details of the procedure and answer any questions you may have.
You'll be informed of all aspects of the procedure, including any risks involved with your surgery, the results you can expect from the surgery, and any preparations you need to make before the date of the surgery. Dr. McCue believes that every patient should receive complete information at all stages of the process.
Recovering from Breast Reduction Surgery
Once the surgery is completed, you'll spend some time in a recovery room. Dressings will be applied, and elastic bandages or a special bra will help support your breasts. Small drainage tubes may also be present. For the next few days, you'll have some restrictions to follow, and medications to prevent infections and help with discomfort will be prescribed. Over the next weeks, you'll return to Dr. McCue's office for after care, which will include removing stitches and follow-up examinations. Dr. McCue will give you detailed instructions for self-care during the recovery period and, depending on your surgery, he will let you know when you can resume normal activities and return to work. Over time, any swelling will disappear, and incision lines will fade, although they will remain visible to some degree. Incisions will be located so they don't show when you are dressed, even with low necklines. As you get used to the new shape of your breasts, you'll notice a marked reduction in the problems that large breasts can cause. Almost all breast reduction patients find that they are very happy with the changes.
FAQs
How long does the surgery take?
The length it takes to complete a breast reduction depends on the patient; however, most surgeries take two to four hours. Dr. McCue will be able to provide an estimate of how long your surgery will take.
When will I be able to work out after surgery?
You will be given complete aftercare instructions to help you experience a smooth recovery. There will be a list of activities that you will need to avoid, including vigorous exercise. You may not be able to resume exercise and other strenuous activities for at least four weeks.
Are there risks involved with having a breast reduction?
There are risks associated with any surgery. However, breast reduction is a safe procedure, and many patients are satisfied with their results. Dr. McCue will discuss all of the benefits and risks involved with breast reduction surgery so that you can make an informed decision.
Can breast reduction fix asymmetry?
A breast reduction can successfully address the many cosmetic concerns associated with larger breasts, including asymmetry. If you have one breast that is larger than the other and are considering this procedure, Dr. McCue can help you achieve a balanced, natural-looking result.
Will I be in pain following the surgery?
It is common to experience discomfort, swelling, and bruising following a breast reduction, and you may be sore for a few days. Medication will be prescribed to help you manage the pain, and you may be advised to apply ice to the sore spots. Discomfort and pain will improve after two to three days.
What is the cost of a breast reduction?
Breast reduction is usually covered by insurance. However, a specific weight must be removed which is based on your height and weight. If you feel that this may be too much tissue, there is the option of paying for the surgery yourself, and a quote will be provided that day.
Is there an age requirement for breast reduction?
Breast reduction should be considered only after the breasts are fully developed. People younger than 18 have received the operation and can be good candidates.
Do I have to lose weight before my breast reduction?
If you plan to lose weight after you have surgery, inform Dr. McCue of your plans. It is often advised that patients be within range of their ideal weight before breast reduction.
How soon after a breast reduction can I wear a bra?
You will be given a surgical bra which is to be always worn for a period of two weeks after your breast reduction. At your follow-up appointment, Dr. McCue will let you know when you can wear a traditional bra, or if you should continue wearing the surgical garment.
Can I get a breast reduction before having children?
Pregnancy often results in significant changes to the breast, which can grow larger or begin to droop. If you have already had a breast reduction, the results may be compromised, and you may need a revision to restore an attractive and smaller breast contour after pregnancy. Additionally, breast reduction surgery can affect your ability to breastfeed in the future, especially in cases where a significant amount of breast tissue is removed. Dr. McCue will evaluate your unique circumstances and help you decide on the best path forward.
Deciding to Have Breast Reduction Surgery
If you are experiencing discomfort or other issues associated with very large breasts, breast reduction surgery may be a good way to improve those problems. The decision to have breast reduction surgery is an important one, and you should consider all aspects of your choice carefully. If you believe that breast reduction surgery may be right for you, contact Dr. McCue in Minneapolis St. Paul for a consultation and get all the information you need to make an informed personal decision.